Mark King and Matt Holovach both began their respective careers as CPAs working for two of the largest CPA firms in the country. After significant periods of times with those firms, we each ventured out working for private companies as Controllers or CFOs.
We have more than 30 years of experience as senior financial executives in industries ranging from manufacturing to wholesalers, distributors, retailers, banking, healthcare, boat and auto dealers and service companies, non-profit and military contracting.
To bring our careers full circle, for the last 10 years we have separately run our own businesses, gaining a whole new perspective and appreciation for the life of an entrepreneur. We know what it's like to make payroll and deal with difficult banking situations.
In addition to the experience, the traits we bring to the table are;
Professionalism- We have been there and know what is expected
Responsiveness- We know the need for timely action in our businesses and for our clients
On-Site- We realize the need for some presence, though not full time
Ongoing- A regular monthly arrangement gives much needed advice and comfort
For a more detailed bio on each of us, see below:
Mark King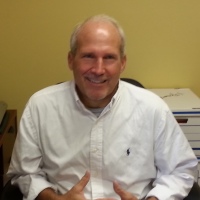 Mark is an experienced senior financial executive with more than 30 years of experience in finance, administration, and operations in private industry and in the field of public accounting for KPMG Peat Marwick. Mark has strong experience in leading companies through change, in terms of growth and in transition to new ownership or new stages of development. Industry experience includes strategic planning, sale of business discussions, due diligence related to acquisitions, board presentations and bank loan negotiations. Public accounting experience includes all facets, from consulting with small businesses to managing the audits of a large multi-national organization.
Mark has worked in a wide variety of industries, a number of them in manufacturing, to others in banking, healthcare, nonprofit, boat sales and service, military contracting, and one in the performing arts. Performing as either a CFO or Senior Audit Manager for these companies, he has more than 30 years' experience at a supervisory or management level, and has instructed courses both at the national and local office level.
Mark was part of a team that purchased a manufacturer of surge protection equipment from a public company. He was instrumental in establishing the organizational structure for the new company, and helped grow the company to the point where it was sold to another public company five years later for nine times the original purchase price. Mark has served as VP of Finance and Administration of a four-location boat sales and service organization, helping to reduce boat inventory from $10 million to $4 million in his two year tenure. He also functioned as CFO at a manufacturer of solar control window film, developing the necessary corporate structure for this family business as it made the transition from an $11 million operation to a $25 million one.
As a Senior Audit Manager, Mark managed 7,500 audit hours, including the audits of a multibillion dollar organization for seven years and the audit of a government owned-contractor operator of components for nuclear weapons.
Mark is a Certified Public Accountant and member of the Florida Institute of CPAs. He graduated Summa cum Laude from the University of South Florida with of Bachelor of Arts in Accounting.
Matt Holovach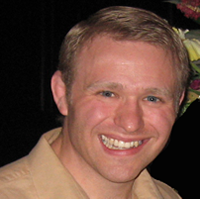 Matt is an experienced controller and business owner. He has more than 13 years of experience in management accounting, marketing, and information systems in private industry and in the field of public accounting for Ernst and Young. Matt has helped several small and medium sized companies navigate growth in their prospective industries while at the same time making sure that administrative tasks do not take over the business focus. Public accounting experience includes personal tax, business tax, tax planning, IRS representation, State Sales Tax representation, financial statement preparation, and audits of both private industry and governement entities.
Matt has worked in a wide variety of industries, including software development, internet companies, manufacturing, professional service, and home building. In public accounting a bulk of his work was spent helping small and medium sized businesses, with tax preparation, navigate tax issues and represent them if they received inquiries from either state or federal regulators.
He has been an outsourced Controller for multiple industries including home builders, software developers, internet sales, sub-contractors, and smaller manufacturing companies. These experiences have created a strong background in job costing, asset capitalization issues, R&D capitalization, and 263a inventory calculations for tax purposes.
Matt was a Certified Public Accountant and one of the few CPA's to pass all 4 parts on the first attempt. He graduated from Kansas State University with both a Bachelor of Arts in Accounting and a Bachelor of Science in Management of Information Systems.